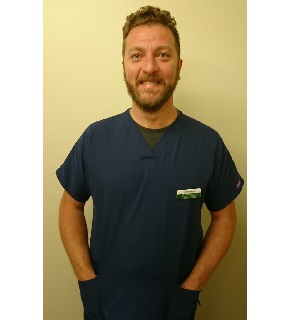 I studied at Perugia Veterinary University in Italy, graduating in 2005. I continued my education with a post-graduate master degree in soft tissue surgery (SCIVAC, Cremona, Italy).
I've spent many nights working at out-of-hours emergency clinics being interested in emergency surgery. I've completed a post-graduate certification in small animal surgery in October 2017 (including advanced soft tissue, advanced emergency and orthopaedic surgery). I'm very interested in diagnostic imaging especially ultrasound.

I love to play tennis and football, and to listen to music.